As global industries continue to grow in size and technology, so do their chemical needs. The bottleneck to their growth? Not having an international sourcing network that can provide adaptable, real-time transportation logistics with unrivaled customer service. How do they get past this bottleneck?
By Choosing Aktopa.
We coordinate the logistics to deliver the chemical products you need, when and how you need them. Our success is founded on strong, dedicated relationships with suppliers and transporters who — like us — raise the bar for customer satisfaction, while meeting the world's growing demand for chemical products.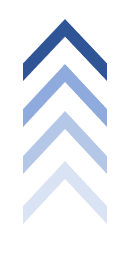 International Relationships
With a sourcing network that includes North America, Europe, and Asia, and extensive experience serving clients in both Mexico and the United States, Aktopa has established international relationships to break down transborder barriers and fill chemical market gaps in these regions of specialty and more.

Investing in Our Customers
Our business isn't just about chemicals. It's about relationships. At Aktopa, we exhaust every resource to ensure clients get the greatest value, not only from our chemical products but also from our service. Through flexible financing options, transparent communication, and more, our goal is to add value to our clients' supply chain.
INDUSTRY DIVERSITY
With a 20-year history in the chemical market, Aktopa offers a broad portfolio of chemicals that meet TDS and SDS specifications. Glycol ethers, aliphatic solvents, base oils, water treatment chemicals, inorganics, polymers, and more – our current and new product inventory can service a wide array of supply chains.
INNOVATION
We go beyond the status quo. We continuously learn about and integrate new technologies and products to meet the evolving demands of our clients and our global economy. Because real solutions that meet your real needs require creativity and commitment. That's why Aktopa is a vital supply chain resource for many of its customers.
Monochlorobenzene
MCB
Aktopa can promptly provide this versatile aromatic halogen for customers that use it as an intermediate in making organic chemicals – from agricultural pesticides to dyes and perfumes – or as a reaction carrier solvent in the process of making MDI.
REQUEST A QUOTE
Dicyclopentadiene
DCPD
Used in plastics and synthetic resins, agriculture, flavor, and fragrance markets, Aktopa is ready to provide this raw material for diverse, fine chemical product supply chains.
REQUEST A QUOTE
TUNG OIL
Let Aktopa meet your supply chain's need for Tung oil – a finishing product with excellent alkali and chemical protection qualities that provides a tough, flexible, and high water-resistant coating.
REQUEST A QUOTE