MAXIMIZING SAFEGUARDS

TO MINIMIZE RISKS
At Atkopa, we assume a shared responsibility across the chemical industry to practice the safest environmental and health measures for chemical product transport and delivery. In addition to a Corporate Code of Conduct that holds our team accountable for ethically responsible decisions in every operational regard, we also implement quality assurance practices with consistency and fidelity. These practices include:
Collaboration & Planning

Collaboration with customers, suppliers, governments, and the public to minimize all risks associated with chemical distribution and abide by applicable laws and regulations to safeguard communities and the environment

Logistical planning and prioritization of environmental, health, and/or safety concerns that may arise during the chemical product transport and delivery processes; this includes truck, rail, and/or isotank (inland and transoceanic)
Preparation

Registration with the United States Pipeline and Hazardous Material Safety Administration – US DOT Division

Mandatory HAZMAT certification for all operations team members

24-Hour Emergency HAZMAT Incident Response Hotline provided to all customers throughout North America

Currently working towards ISO 9001; 2015 certification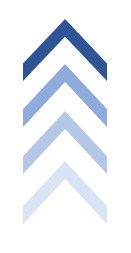 COMMUNITY
IMPACT
At Aktopa, we believe in leveraging our success to help others accomplish theirs. To this end, we pursue opportunities to engage with and positively impact the community. Whether globally or locally, our goal is to invest in programs and organizations that empower individuals and communities to break down barriers through education, health, safety, and sustainable resources.
In the past, we have actively supported:
Underprivileged youth access to life-changing learning opportunities outside of the classroom
Foster children through Houston-based adoption agencies' holiday gift giving programs
Youth sports programs and youth sports teams
Moving forward, Aktopa aspires to expand its community impact through more diverse initiatives. If you believe your organization aligns with our values and priorities for community impact, or you are advocating for a worthwhile cause that does, Contact our Community Outreach Coordinator to share your story.